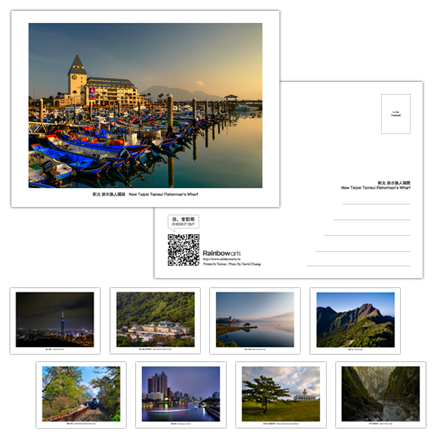 Postcards
Every touch of shutter by professional photographers magnifies the beauty of Taiwan with life and love. Archive beautiful touching of the moment. Taiwan is always in change and progress, we carefully selected for you 18 classical beautiful sceneries which witnessed the pulsating life of this piece of land over the past year. Printing photographic creativity is our profession, we presented with the top of the professional execution and the most advanced printing technology. We will update annually with the latest, the most immediate, and the most beautiful Taiwan, records different landscapes of the land, participate in every moment of transformation, only because we are deeply touched by this land that we promised we will always pay attention to take the records.
DVD discs
1.HD Humanities Videos
With the most representative classical music "Rainy Night Flower" and "Spring Breeze", the performance of the most flavor of the spirit of Taiwan, and offer the plainest taste of Taiwan! The feet traveled all over Taiwan for love, enjoy the pristine of this piece of land, which bring back kindness human touch this specialty to enjoy the touched moment with you. No matter where you come from, and no matter which language you speak, the mind of Taiwan be sure more surprise than you'd expected.

2.Fashionable e-postcards
The immersive real e-postcard sceneries of Taiwan, we provide e-mail delivery choice, you can pass your mind all the time, while simultaneously sharing your experience and touching with people, real-time, fast and convenience, easily deliver the most beautiful of Taiwan through your fingertips.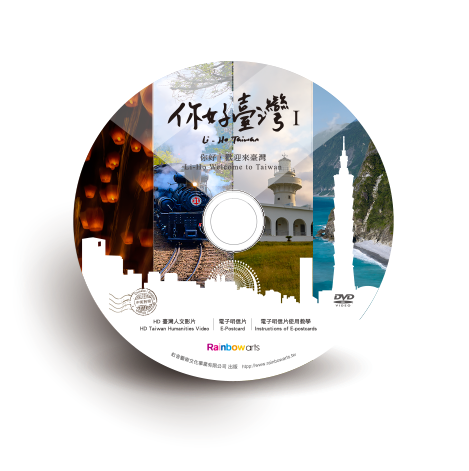 Formosa Brochure

The Formosa Letters pours out the beauty and touching of every timeline story, between the lines filled the temperature, condensed moment of touching, records per second touched time with the most sincere heart, let the texts dance with the beauty of Taiwan.
Provide partial reading of e-book online